---
ABOUT US
MiGS is a lifestyle brand that believes in empowering, motivating and inspiring the world to be who you are, unapologetically. The "I AM" Signature Collection was created with one of the most powerful affirmations we can say to set intentions for our day and to chase our wildest dreams without explaining to anyone. We are inclusive and diverse and believe in promoting BIPOC & the LGBTQIA+ communities. We truly appreciate your support and happy shopping !!!
Be sure to check out our full collection in the drop menu, under Catalog !!!
***Clothing designed in Canada by Canadians and (temporarily) manufactured in the United States. Clothing with 🇨🇦 indicates the product was designed, manufactured, and shipped from Canada, by Canadian run businesses.***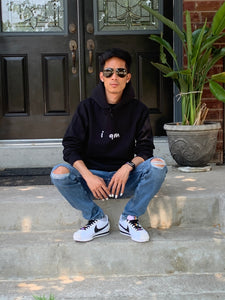 Marc Salvador | Owner
Featured: "I AM" Signature Hoodie (Model is wearing a size small, in black).
Blog
Meet Jeromme, Young, Black, LGBTQ, and FABULOUS.  Read his story below, and get to know what "I AM" means to him. "I remember getting hired to work for one of...
Hi there, and welcome to MiGS, a lifestyle brand first, and an apparel and "things" shop second. Founded in 2017 by Marc Salvador, MiGS was first created as a motivational...
You think you know, but you have no idea, this is the blog of MiGS.  Get up close & personal with our staff and our influencers.  Launching September 08, 2020...